Welcome to the official website of Vet Hospital Port Shepstone, where you can get all the relevant information on who we are and the products and services we offer to our clients and their pets.
Vet Hospital Port Shepstone is a private, small animal hospital with extensive surgery, diagnostic and consulting facilities. We also have an animal pharmacy for dispensing medication and an on-site vet shop.
Testimonials
They really give their heart for the care of every patient that arrive there.They are very pront , professional and up-to-date in the treatment that they offer. I am very grateful of them all.

AG Lopez


1/30/2016

Awesome service. Excellent care. Best place in the South Coast to take my dog, besides home!

Burd Cordier


11/07/2017

I think Dr Delport is wonderful and kind and always goes the extra mile. The ladies at reception are just as wonderful.

Nasima Moosa


6/03/2014

Best care for my furry family

Bev Temlett


6/16/2014

Thank you to Dr. Delport and his staff for taking such good care of tinkerbell after she ended up in a fight with another dog.

Charmaine Dacey


6/04/2016
More about Vet Hospital Port Shepstone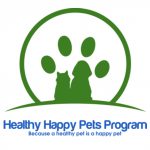 Here you can also find information on our primary healthcare solutions such as cat and dog sterilisations, cat and dog vaccinations, pet dental health, microchipping, tick and flea control and pet health insurance. You can also find our latest blog entries and information articles.
Premium Pet Products
Vet Hospital Port Shepstone promotes responsible pet ownership.
Latest articles
Older posts
Please comment
Your comment is important to us, but please keep them to the point, constructive and polite.
Comment via Facebook