Welcome to the official website of Vet Hospital Port Shepstone, where you can get all the relevant information on who we are and the products and services we offer to our clients and their pets.
Vet Hospital Port Shepstone is a private, small animal hospital with extensive surgery, diagnostic and consulting facilities. We also have an animal pharmacy for dispensing medication and an on-site vet shop.
Testimonials
Dr Delport and staff very caring and professional. Thank you for your empathy!!

Marina Lombard


1/16/2016

6 months or so ago, Dr Renier Delport and his staff took in a tiny little kitten that was found on the side of the road with a broken leg. She was malnourished and could barely walk. That little kitty ended up in our home and became known as Yoda. It took time but she grew strong. One day she discovered running was easier than walking and she became the terror of the house. Somewhere along the line she stole my heart like only one other animal ever has. Last night our giant Boerbul, annoyed with her near his food snapped at her and caught her in the face with his teeth. We thought we were going to loose our little kitty. On instructions from Dr Delport, who came out at 9 at night to see to her, we stayed up all night making sure the bleeding nose didn't suffocate her and this morning she was back at the vet. By some miracle, despite the size difference between the 2, the only severe damage was to her left eye which had to be removed. Thanks to Dr Delport's emergency treatment last night and his surgical skills this morning Yoda is back at home. I cannot thank Dr Delport and his staff enough for saving her. They are truly incredible people. She has a long recovery ahead but she is a fighter of the first order. The force is strong with this one.

Keiron Dacey


12/20/2014

They really give their heart for the care of every patient that arrive there.They are very pront , professional and up-to-date in the treatment that they offer. I am very grateful of them all.

AG Lopez


1/30/2016

I think Dr Delport is wonderful and kind and always goes the extra mile. The ladies at reception are just as wonderful.

Nasima Moosa


6/03/2014

Baie dankie Dr Renier Delport van die Diere Hospitaal in Port Shepstone vir sy spoedige en flink diens na-ure. Buttercup is weer op die been en haar ou self.

Ronél Muller


5/02/2018
More about Vet Hospital Port Shepstone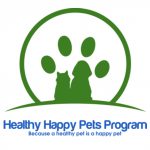 Here you can also find information on our primary healthcare solutions such as cat and dog sterilisations, cat and dog vaccinations, pet dental health, microchipping, tick and flea control and pet health insurance. You can also find our latest blog entries and information articles.
Premium Pet Products
Vet Hospital Port Shepstone promotes responsible pet ownership.
Latest articles
Older posts
Please comment
Your comment is important to us, but please keep them to the point, constructive and polite.
Comment via Facebook